Interior Design
Al Murshed interior design in Kuwait believes in "Simplicity" and therefore we use this principle in all our designs to create interiors that are carefully thought out. Our detailing is practical and our approach to problem solving is based on many years of site experience.
We use local construction materials in an imaginative and innovative way to produce finishing which reflects quality and unique design included in our interior design services in Kuwait. We combine our architectural knowledge with the interior designer's flair to produce fully coordinated designs that can be readily understood and built.

Our Interior Design Services in Kuwait Include:
General Planning and Pre-Concept.
Advanced Final Concept.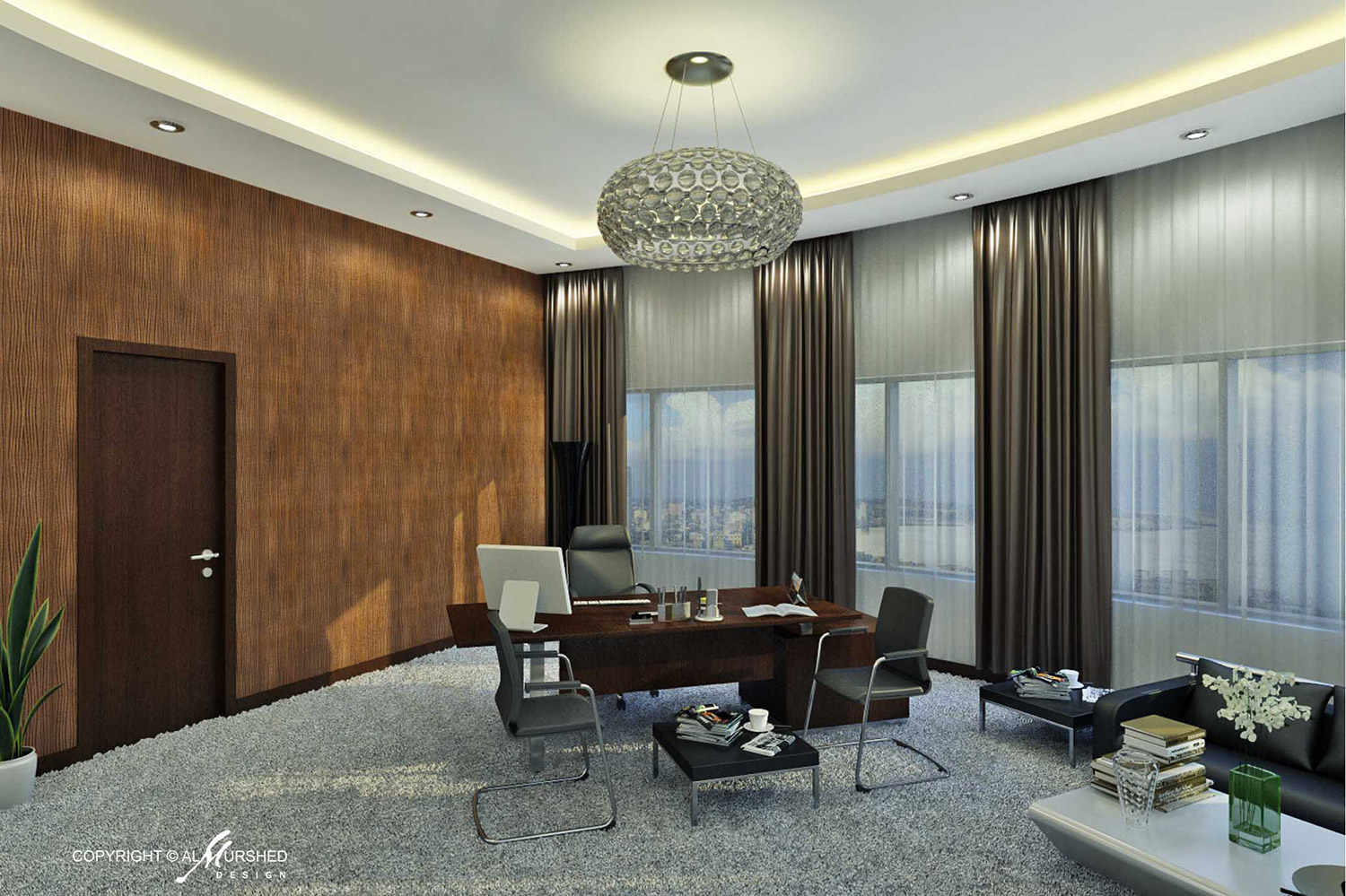 A full 3 dimensional rendering of the required space.
Design Development.
Final Detailed Documents.
Design Implementation and Construction Stage.
Creation of presentation boards of all interior selections and furnishings.
Review and coordinate furniture layouts with lighting and electrical plans.
Coordinate fine art and decorative accessories.
Coordinate interior plant selections and placement.
Develop budgets on all interior finishes and furnishings, as well as budgets for interior improvements.
Interior Construction
Our team consists of qualified architectural design and interior design services in Kuwait, that includes architectural experience with skill, talent and reputability. This has helped us to provide a full turnkey solution to any design. We bid for all types of interior projects, study the technical drawings and prepare a bill of quantity for every client.
Quality is guaranteed due to our skilled labors, senior site supervisor and the appropriate materials and products we are sure to incorporate. Our flexible approach allows us to work around our clients' needs and confront with any problems without compromising finance and time restrictions. We will consult a weekly meeting to ensure that we stick to the project schedule and budget.